Introduction

The rotary type discharge valve is also known as an electric discharge valve, star discharge valve, etc. It consists of motor, tooth differenced planetary gear speed reducer (X), or nylon needle cycloid speed reducer (Z) and turns the dragon trapper. There were two series, 60 kinds of specifications. Import and export flange square for A form, round type B.
It often applied to nonsticky dry fine powder or granular materials. Such as raw powder, cement, slag, coal powder, etc. Normally, they often installed in the following material library or ash bin. For block material, it can't be used due to the block material is easy to jam their impeller.
It is designed for storage, feeding powder engineering, quantitative feeding, discharge in air, and dust removal equipment system. Bag filter and cyclone exports have star discharger (or star discharging valve). As hopper will filter the dust and dust collection system is airtight. It is suitable for powdery and granular materials, for environmental protection, metallurgy, chemical, food, and other industrial department extensive application.
The star discharge valve structure drawing and valve on working: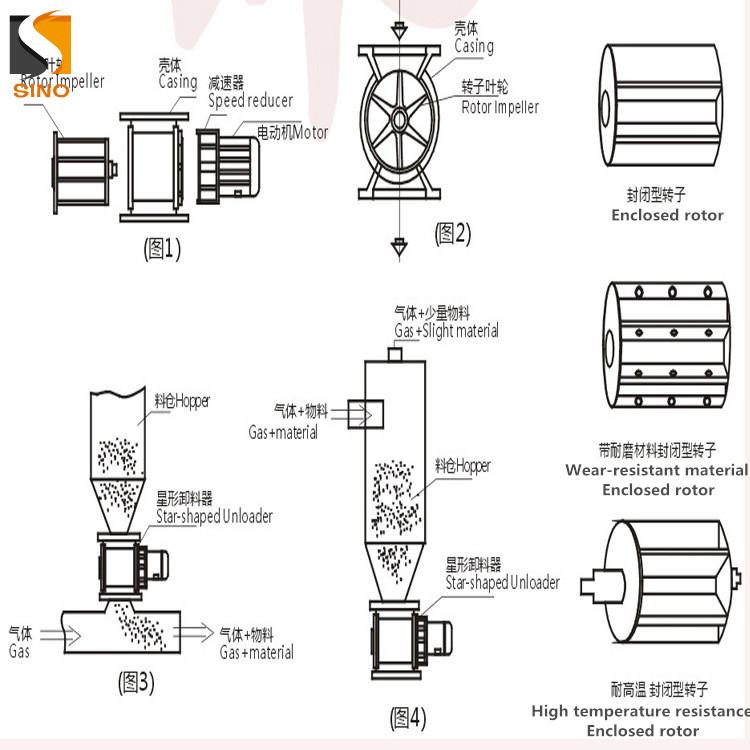 Working principle

Material from the casing of the inlet into the discharge valve, after falling into a rotating impeller up "V" shaped groove, with the impeller rotation, the material in the tank was taken to the casing below the discharge outlet chute to discharge.
In a pneumatic conveying system, the airlock valve can lock the air and supply material continuously. The low speed of the rotor and tiny space can prevent the airflow from reverse flow, and ensure a stable air pressure and regular discharge of the material. The airlock valve acts as the material discharger in the material collecting system.
Features
· Feeding rate can be controlled by adjusting the rotary speed of the impellers. Feed rate is proportional to the rotary
· Can be used for feeding and discharging of high-temperature material.
· Certain airtightness, suitable for material discharging under differential pressure.
· Simple structure, smooth operation, easy to use;
· A variety of materials can be selected according to customer requirements: stainless steel, carbon steel, etc;
· A variety of flange choose round or square flange.
Application Fields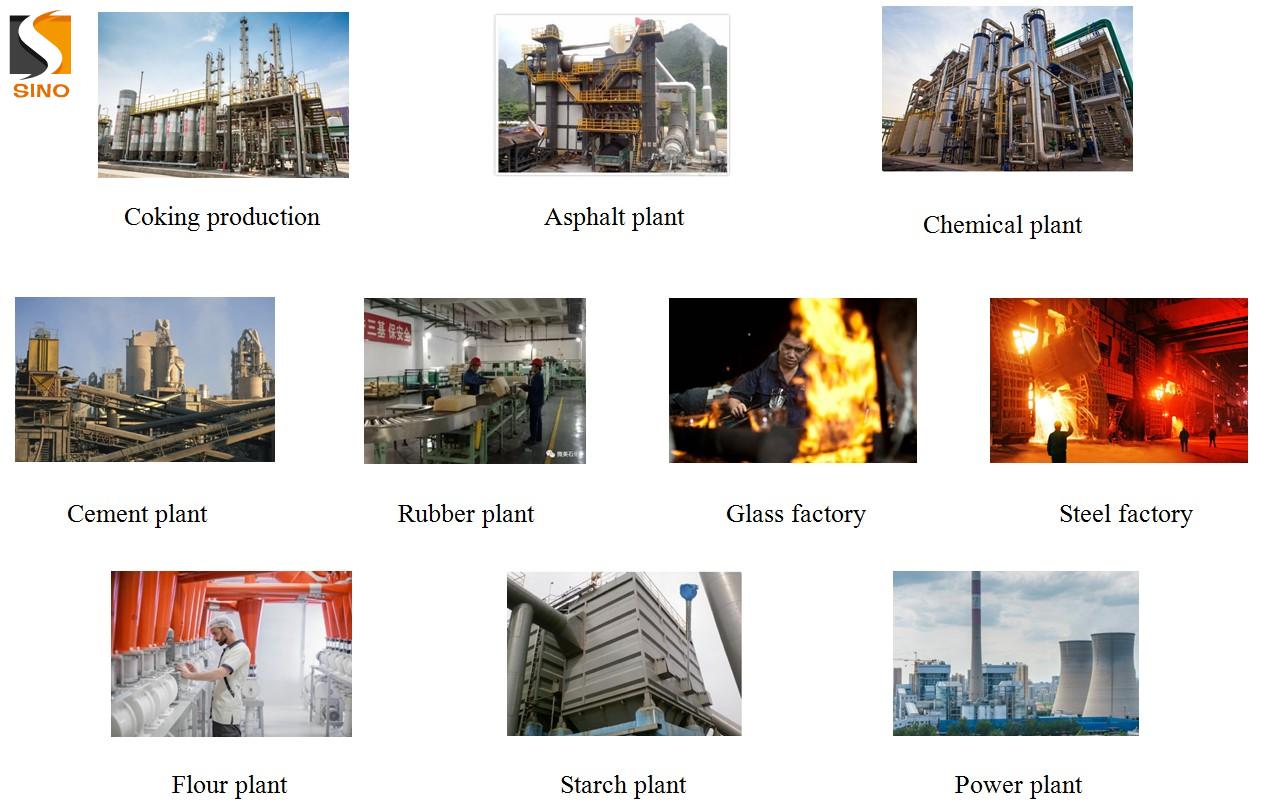 Products Specification