Introduction of DMC Dust Collector

DMC Dust Collector is a kind of small and medium-sized pulse jet dust collector. Reasonable structure design to realize efficient dust removal and small resistance running. To adopt pulse blowing dust, soot cleaning effect is better. The advantage is reliable operation, easy maintenance and management. This kind of bag filter always widely used in cement, metallurgy, electric power, chemical and other industries of dust gas purification and material recycling.
Structure of DMC Dust Collector
DMC Dust Collector is composed by five parts: the upper, middle, lower box, ash systems, and blowing system, blowing system include control instrument, solenoid valve, blowpipe, and gas bag. Box include inlet and outlet box, perforated plate, filter bag, filter cage and Venturi tube . Details please refer to the operating instruction manual.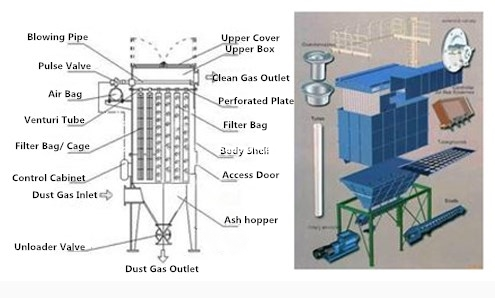 Working principle
Dust gas from the air inlet of dust collector into the middle and lower box, through the bag filter's effect, separate the dust from gas, dust was adsorbed on the surface of dust bag, clean air is discharged to the outlet through filter bags, dust attached to the surface of the filter bag grows thicker as time goes by.
According to the setting of injection procedure, pulse injection valve receives the order issued by the controller, trigger to open in order, the compressed air in the gas bag spray out from each hole of injection tube and jet into each corresponding filter bag via venturi, the dust attached to the surface of filter bags fall off into the ash hopper and expel from ash valve.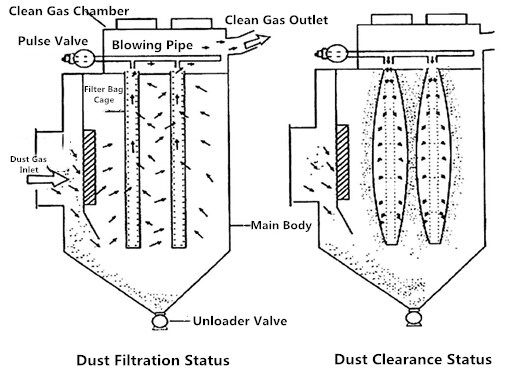 Features of DMC Dust Collector
· High Purification efficiency, ability to handle large gas
· Stable performance,long service life
· Convenient operation and maintenance
· Suitable for dust removing of a variety of multiple points of dust producing
Application Fields
1. The fume and smoke treatment and particle removing system in metallurgy plant, alloy plant, steel works, fire-retardant factories and power stations.
2. Fume filtration, tiny particle recycle and division of liquid and solid in aluminum electrolytic analysis, tin, zinc, cooper and other rare metals.
3. Smoke filtration in garbage burning, coal-feed boiler and liquidized laid boilers.
4. Division of liquid, solid and tiny particle recycle in chemicals, coke, carbon, dyestuff, pharmacy and plastics.
5. Asphalt concrete mixture, cements, ceramics, building materials, lime and plaster.
6. Dust treatment, purification and collection in electronics, mining, foodstuff processing, flour and timber processing.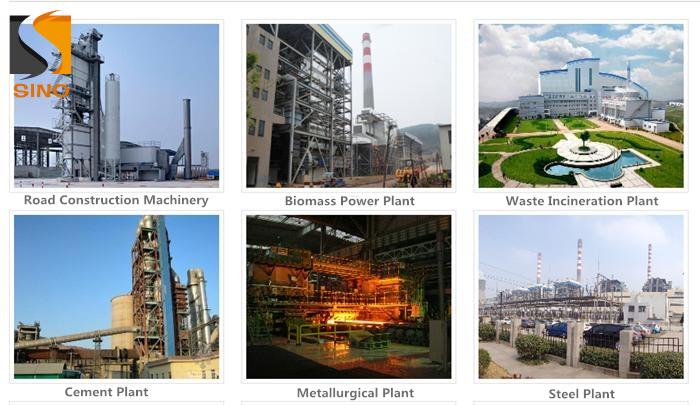 Products Specifications