Filter bag are composed by woven filter material bag body, snap ring, clamp, chain hoist, etc. The rest of the filter bag dust collector and its accessories are the venturi tube, frame, mouth of elastic ring, etc.

Products Specifications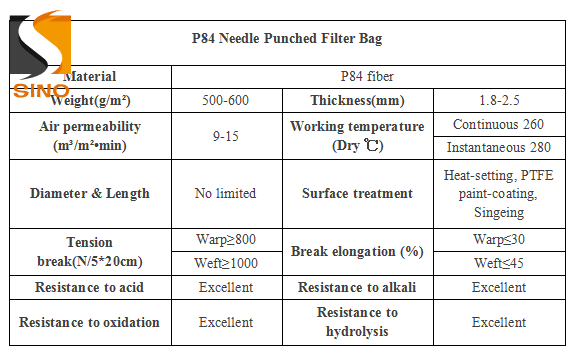 Features of P84 Filter Bag
· Max. operating temperature: 260℃; Ultimate temperature: 280℃
· Due to its leaf-shaped cross-section, its 80% increase in filtration area than others filter Media.
· The properties of Hydrolysis and Oxidation resistance are moderate. We suggest the water vapor content less than 35%Vol and O²content less than 16%Vol.
· Oxysulfide will shorter the service life of the P84 bag, the suggested content of oxysulfide should be less than 700mg/Nm³; the waste incinerator should have the desulfurizing unit.
Application Fields
1. The fume and smoke treatment and particle removing system in metallurgy plant, alloy plant, steel works, fire-retardant factories and power stations.
2. Fume filtration, tiny particle recycle and division of liquid and solid in aluminum electrolytic analysis, tin, zinc, cooper and other rare metals.
3. Smoke filtration in garbage burning, coal-feed boiler and liquidized laid boilers.
4. Division of liquid, solid and tiny particle recycle in chemicals, coke, carbon, dyestuff, pharmacy and plastics.
5. Asphalt concrete mixture, cements, ceramics, building materials, lime and plaster.
6. Dust treatment, purification and collection in electronics, mining, foodstuff processing, flour and timber processing.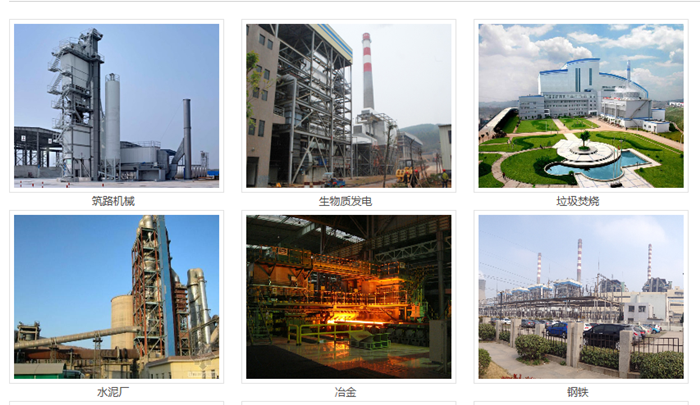 Workshop Show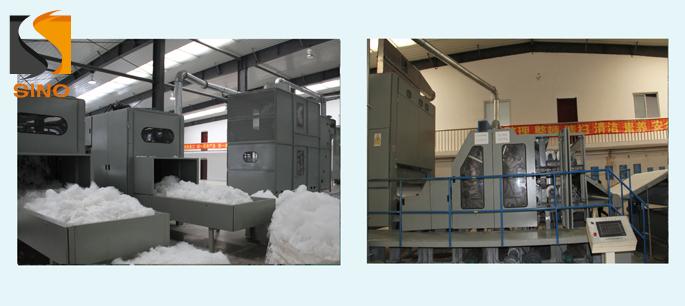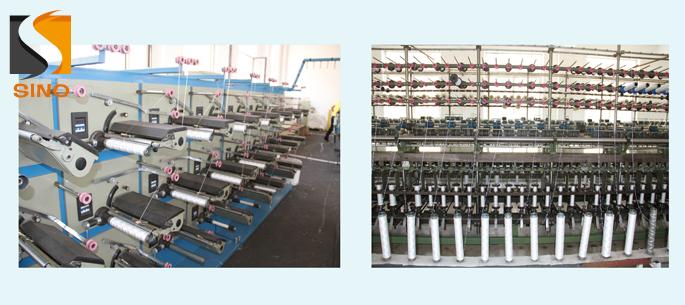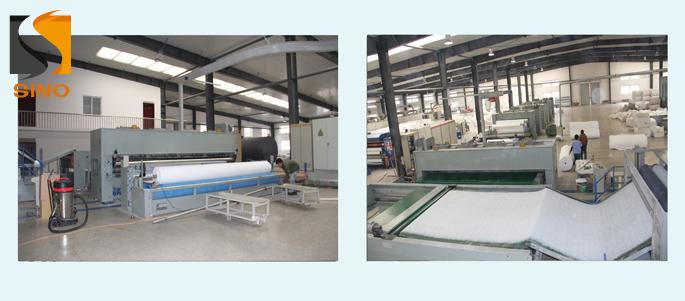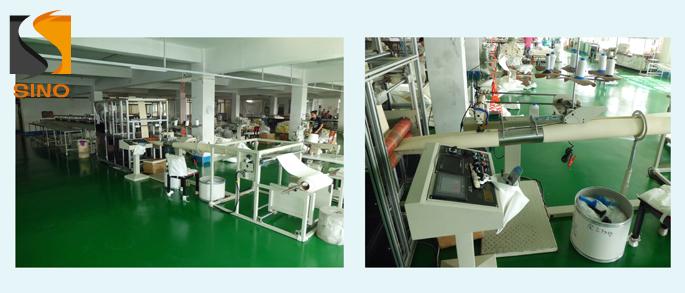 FAQ
1. How to choose material for filter bag with good price?
Since every filter has its own characteristics and parameters when we choose filter material for dust collector filter bag, we have to know the following parameters:
(1) Working temperature
(2) Humidity
(3) Dust diameter
(4) Gas' chemical properties
(5) Dust abrasiveness
(6) Filter's mechanical parameters
2. How to assure product quality?
We will send the sample for your confirmation first, and then produce the products according to your requirement.
3. Can you provide a free sample?
Normally, our sample fee is free if its value is less than $5.
However, you have to pay us the courier cost like DHL.FEDEX.UPS.TNT...
4. Generally, what is the delivery?
In normal circumstances, the products can be delivered within 2 weeks after your deposit.
5. Why aren't my bags lasting as long as they used to?
A bag's life is limited by the amount of dust captured, not by the hours they are used. Bags filtering a clean working environment may last a year. A bag filtering high dust-containing plant may only last a few weeks. A product can appear clean to the naked eye and still be full of particles that are too small to see.
6. How do I know when to change bags?
Monitor the inlet pressure. The pressure drop across a bag rises as the active surface area is used up. When the pressure starts to rise faster the bag is almost used up and should be changed. Every application is different, but a good rule of thumb is to change bags when you see 8-12 PSI pressure drop (the difference in pressure between the filter's inlet and outlet).